wireless
Catalogo prodotti
NET-NG800 Router Automotive IoT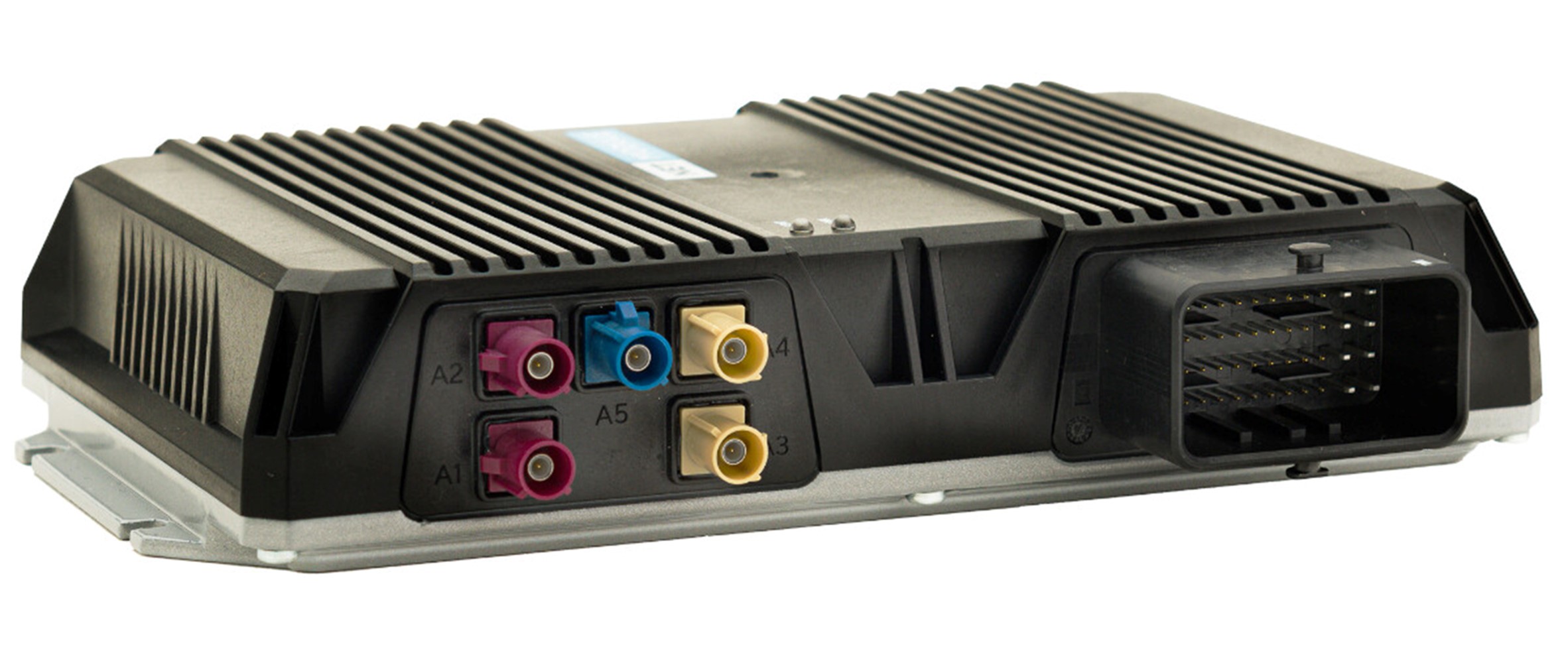 L' NG800 è un dispositivo IoT multifunzione che, grazie al case IP69K, lo rende idoneo ad essere utilizzato in ambienti difficili. Ideale per assicurare una robusta connettività in cloud con le apparecchiature a bordo dei veicoli.
Grazie alla modularità di software, componenti elettronici e meccanici è possibile realizzare soluzioni ottimizzate per ogni applicazione. L'apparato può essere corredato di interfacce standard come CAN, Automotive Ethernet, Fast Ethernet, RS-232 e altre interfacce selezionate utilizzando un solo connettore Molex CMC a 48 pin. Il case in plastica consente l'uso di antenne interne, aiutando a ridurne i costi.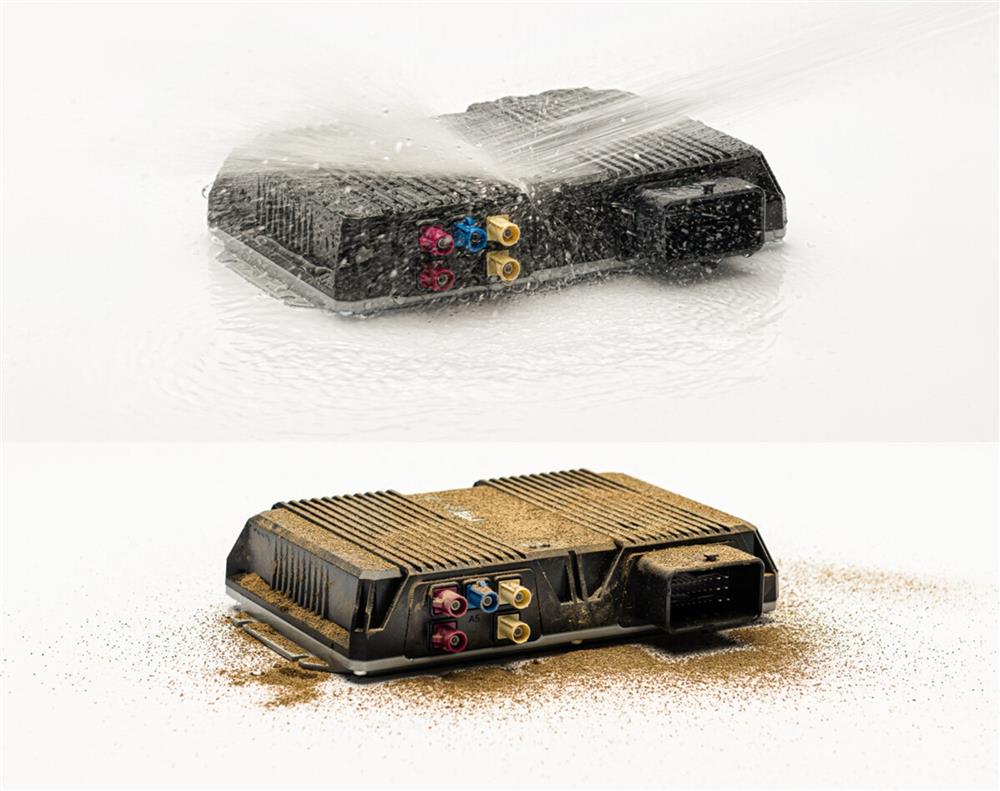 Il Router NG800 può essere configurato in modo da avere fino a:
n.1 modulo LTE, UMTS, GSM; 1 micro-SIM e 1 eSIM
n.1 modulo WiFi Dual Band IEEE 802.11a/b/g/n (WiFi 4)
n.1 Bluetooth 4.2 con BLE (Bluetooth Low Energy)
n.2 porte Ethernet Automotive (100Base-T1)
n.1 porte Fast Ethernet
n.2 CAN, n.1 RS-232
Multi-GNSS via Beidou, Galileo, GLONASS, GPS, Dead Reckoning, IMU a 5 assi
Scheda di espansione per specifiche esigenze del cliente
Software: Yocto Linux distribution
Temperatura di Operazione: -40 °C ÷ +75 °C, IP65, urti, vibrazioni
Alimentazione: 12 VDC ÷ 24 VDC con Ignition Sense
Conformità: CE (RED), certificazione automotive (UN ECE R10, UN ECE R118), UL 94-V0
Applicazioni:
WiFi per i Passeggeri | Sistemi di Infotainment per il Trasporto | Sistemi di Ticketing per il Trasporto Pubblico | CCTV e Voice Communication a bordo mezzi
MODELLI DISPONIBILI
NG800-LWWtGd2Br2C-OEM
Automotive Gateway OEM with LTE + WLAN + BT/BLE + ETH + 2x ETH-Auto + 2x CAN + GNSS-DR + IP55
1 x Cellular 2 x SIM 1 x WLAN 3 x Ethernet
NG800-LWWtGd2Br2Cm
Automotive Gateway with LTE + WLAN + BT/BLE + ETH + 2x ETH-Auto + 2x CAN-passive + GNSS-DR + eUICC + IP69K
1 x Cellular 2 x SIM 1 x WLAN 3 x Ethernet
______________________________________________________________________________________________________________
Router Veicolari e-marked [certificati secondo le Normative Automotive UN ECE R10, UN ECE R118]
I nostri router veicolari portano la tecnologia di rete IP sui mezzi mobili (ITxPT, certificazione E-mark), creando la struttura di comunicazione per una tecnologia digitale affidabile. Grazie al loro design compatto, robusto e fanless, questi router sono idonei ad essere impiegati per applicazioni quali il WiFi e informazioni di bordo per i passeggeri, la bigliettazione, la telematica o la guida autonoma.
A seconda delle esigenze, questi dispositivi certificati possono essere dotati di diversi moduli LTE Advanced, Access Point WiFi, GNSS, porte Gigabit Ethernet e fino ad un TB di memoria di archiviazione interna.
I nostri router Veicolari possono essere utilizzati per implementare soluzioni dedicate, dalla semplice connessione Internet di bordo alla più complessa piattaforma di comunicazione ITxPT multi-servizio 5G, 4G, WiFi e GNSS. Grazie al routing intelligente e al software di gestione di rete, i nostri Router son in grado di gestire fino a quattro operatori telefonici in simultanea o come back-up.
I nostri router offrono un'ampia gamma di interfacce, facilitando l'integrazione dei vari sistemi di bordo già installati su autobus, camion e mezzi municipali, veicoli di emergenza e macchine agricole.
Tutti i router sono marchiati CE (RED) e certificati secondo le norme automotive (UN ECE R10, UN ECE R118).
NB800 E-Mark

NG800

EoL
NB2700

NB2800

NB2810

Max Cellular

1

1

2

4

4

SIM

1 micro
1 eSIM MFF2
(on request)

1 eUICC MFF2
1 micro
(on request)

2 mini

4 mini

4 micro

Max WLAN

1

1

1

2

2

Max Antenna

4 SMA

5 FAKRA

5 SMA

10 FAKRA / SMA

10 FAKRA

Ethernet

1 FE

1 FE
2 ETH-Auto

5 FE

2 GbE

2 GbE-M12

Positioning

GNSS

GNSS-DR

GNSS

GNSS

GNSS

Standard Interfaces

USB 2.0

RS-232, 2 CAN

USB 2.0, RS-232, Digital-I/O

USB 3.0, RS-232

USB 3.0, RS-232

Interface Options

RS-232/485,
Digital-I/O, CAN

-

-

RS-232I, RS-485I, CAN, Audio, PTT, IBIS, Digital-I/O

RS-232I, RS-485I,
CAN, Audio, PTT,
IBIS, Digital-I/O

CPU

600 MHz single core

1 GHz single core

400 MHz single core

1.3 GHz dual core

1.3 GHz dual core

Module Slots

1 shield

1 Extension Module

2 miniPCIe

4 miniPCIe

4 miniPCIe

Input Voltage

12, 24 VDC

12, 24 VDC with IGN

12, 24, 48 VDC

24, 48 VDC with IGN

24, 48 VDC with IGN
Mobile / Cellular
1x LTE, UMTS, GSM
SIM
1x eSIM chip + 1x Micro SIM (on request)
WiFi / WLAN
1x Dual-band IEEE 802.11a/b/g/n (Wi-Fi 4), 1x Bluetooth Low Energy
Ethernet
2x Automotive Ethernet, 1x Fast Ethernet
Serial / Fieldbus
1x RS-232 console, 2x CAN passive (read access only)
Positioning
Multi-GNSS with Dead Reckoning
Operation Temperature
-40 °C to +75 °C (+85 °C extended)
Environment
IP69K dust & high pressure, high temperature water jet protection
Software
Routing, Network Services, VPN, Firewall, Link Management, Supervisor, SDK, eUICC SIM Profile Update, free updates
Compliance
CE (RED), Vehicle (UN ECE R10, UN ECE R118)
Modularity
Extensions on request